How To Relieve The Vexing Problem Of Heel Spurs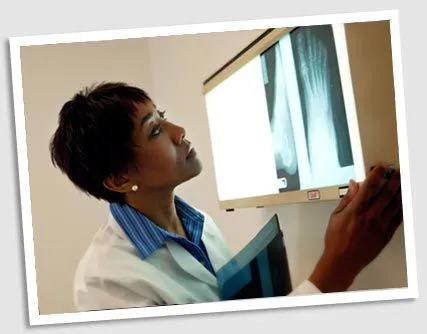 A heel spur is a hook that can form on the calcaneus (heel bone) and can also be related to plantar fasciitis (inflammation of the tissue in the foot's arch).
People who have plantar fasciitis often develop heel spurs. Middle-aged men and women are more prone to heels spurs, but all age groups can be afflicted. Heel spurs can be found through an x-ray, revealing a protruding hook where the plantar fascia is located.
The plantar fascia is a tissue that extends from the heel to the ball of the foot and encounters great pressure from walking and running. Pain is often associated with the plantar fascia, and a heel spur adds to the discomfort. After the plantar fascia has become inflamed, pain quickly ensues and can effect even the smallest actions.
There are various ways to treat heel spurs. The first is to rest and apply ice to the afflicted area. Shoe inserts and night splints can also treat plantar fasciitis, and in turn, heels spurs. Unless you have stomach sensitivities, you may want to consider taking over-the-counter anti-inflammatory medication such as naprosyn to lower the swelling. Dr. Lee or a physical therapist can recommend gentle exercises and stretches to relax the tissue around the heel bone to relieve the tension.
Even with these treatments, a stubborn heel spur may not go away. Dr. Lee may decide to inject cortisone into the area to decrease inflammation, but that can cause other problems such as plantar fascial rupture and fat pad atrophy. Extracorporeal shock wave therapy is also an option, which uses energy pulses to apply microtrauma around the heel spur. Surgery is also an option but is not suggested unless the heel spur lasts more than a year.
To prevent heel spurs from returning, shoe inserts can relieve the pressure on the plantar fascia. Also continue the recommended stretches and exercises.